Regular price
Sale price
$15.00 USD
Unit price
per
Sale
Sold out
A large aquarium decoration that looks realistic. 
Dimensions:
41*35*40cm / 5.9*5.9*40inch
Shipping & Returns

Shipping Fees

Free shipping on orders $99CAD approximately $75USD subject to exchange rates

For orders under $99CAD flat rate shipping of 8.79CAD for shipping within Canada;

For orders to US $6.00USD flat rate shipping fee is applied for orders under $99CAD ≈ $75USD *subject to CAD to USD conversion*

Processing Time

1-3 Business Days

Approximate Shipping Time

4-12 Business Days Depending on Item and Location

14 Day Money Back Guarantee

If you have any problems with your products please email us at: info@aquafaux.com
Share
View full details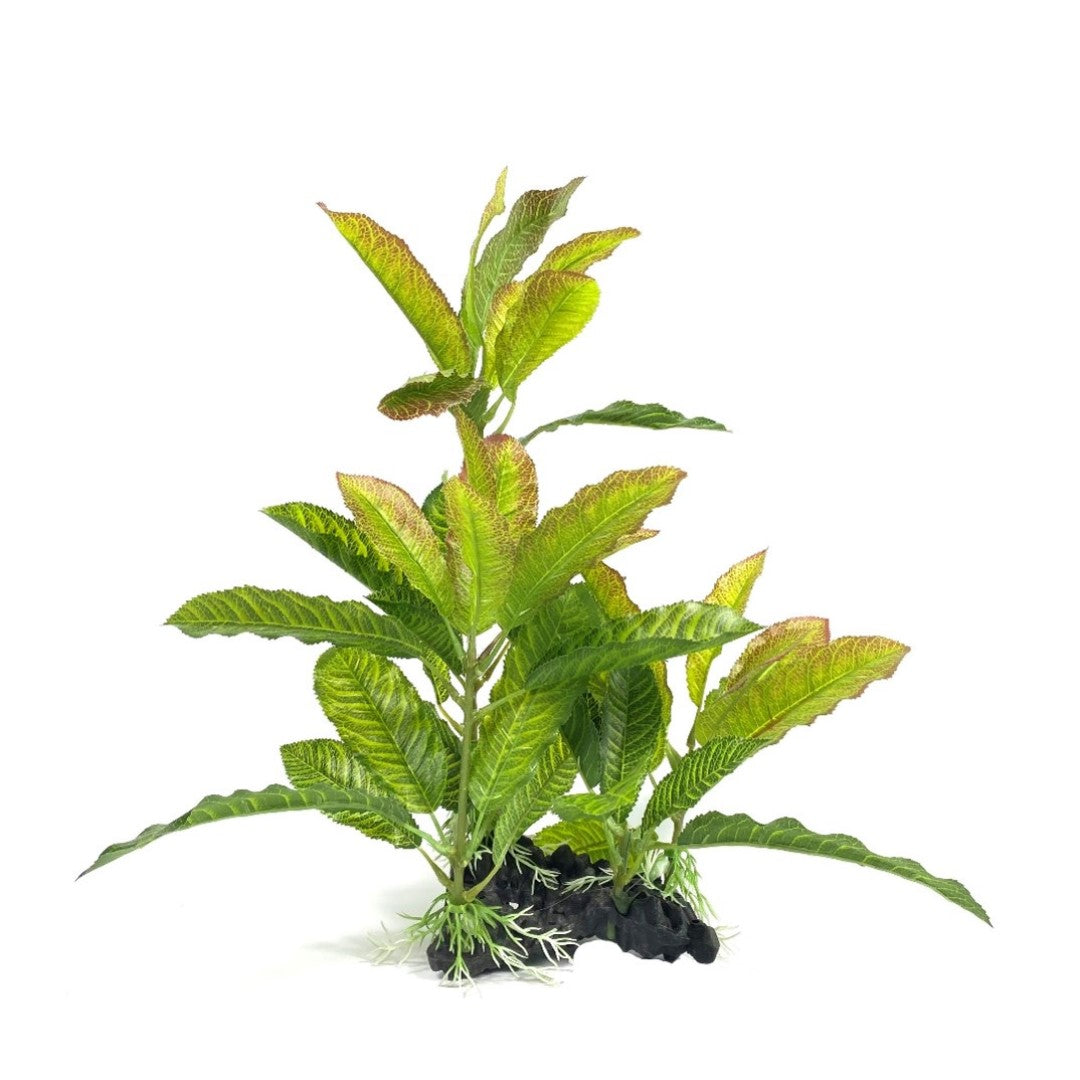 Better the second time
I've now received two more of these plants, and these new ones are definitely more sturdy in regards to the leaves. I haven't added them to a tank yet, but pulling them out of the bags and giving them a fluff, shake, and even tugging lightly on a few leaves made no difference this time, the leaves stayed put. They do seem to be much better than the first set I ordered, so I'm happy with these ones. I still prefer the look of the amazon sword and the large grass plants, but these do seem well made now and the colour is nice in the tank.
Okay, wouldn't buy again
I recently discovered Aquafaux and placed my first order of three different plants (large grass, amazon sword, and this fern). I'm VERY happy with the grass and sword plants, but significantly less so with this fern. It's okay, but the shape is a bit weird on it and it's not very maneuverable like the others to fix it. But my main issue is that leaves just do not stay on. Even just unboxing, giving it a light "fluff", and then rinsing off under tap water had leaves constantly falling off everywhere. For the price it's okay and since I have it now, I'll use it. But won't buy this one again.
You most likely received a damaged product and that is not typical for this type of decoration. Feel free to contact us.
Poor communication
Very challenging to deal with
You can always contact us at: info@aquafuax.com for any questions. We typically reply in 1 day or sooner.
Great faux plant
I'm very happy with the quality! Great service and product!